Lamar Austin, November 8, 2018
How the mighty have fallen.  Over the past several years a number of big-name pastors have fallen and are no longer in ministry or have changed ministries.  All of us pastors are susceptible to moral improprieties, abusive power, lack of self-control, burnout and all the struggles which come from being set upon a pedestal.
Sometimes pastors quit the ministry because they have been chewed up and spit out by a congregation of people who were supposed to love, support and pray for him.
So pastors fail and congregations fail.  One of the best ways to keep either from happening is by praying for one another.
Several years ago Terry Tekyl wrote a book entitled Prayer For or Preyed Upon.  In it he asks the question, "Could the pastor be the least prayed for person in the
local church today?"
In Luke 22 Jesus tells Peter:
31 "Simon, Simon, behold, Satan demanded to have you,that he might sift you like wheat, 32 but I have prayed for you that your faith may not fail. And when you have turned again, strengthen your brothers."
Jesus begins by warning Peter that he is much more vulnerable to Satan than he knew.  Jesus clues us in to this as a rebuke of Peter by using his former name, "Simon, Simon."
The word "behold" can mean "pay attention" or "watch out."  The reason he needed to watch out is that Satan was on the prowl and wanted to "sift you like wheat."  Sifting is part of the agricultural process that began with plowing of the land,  sowing/planting of the grain; reaping and threshing or trampling of the stalks of grain.
It is the threshing stage that is being referred to here.  After reaping the corn or wheat, stalks would be placed into threshing floors constructed in the fields.
Animals then drug threshing equipment over the stalks of corn or wheat in order to separate the grain from the husks/chaff.  The husks and grain would then winnowed by tossing into the air to allow the wind to blow away the husks/chaff.
The grain would then remain, but it would be mixed with  stones and lumps of soil which clung to the roots when it was reaped.   A sifter or sieve would be used to separate the grain from the stones. The grain would be tossed into the air during this process.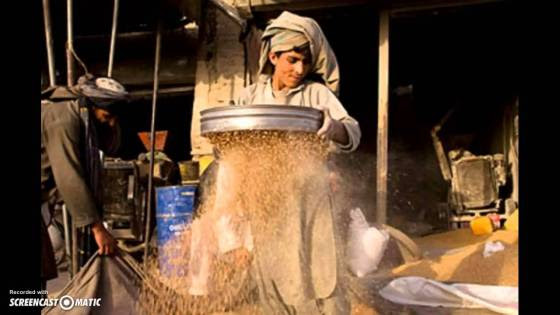 https://www.google.com/url?sa=i&source=images&cd=&cad=rja&uact=8&ved=2ahUKEwi1suOtwcbeAhUh54MKHSZRAbcQjRx6BAgBEAU&url=https%3A%2F%2Fwww.youtube.com%2Fwatch%3Fv%3DYOvaZe-yL_Q&psig=AOvVaw3GFXlYPPkyVMHoT6-rRnCs&ust=1541824871792163
What Jesus is saying is that Satan wanted to agitate and throw him around violently.
John Piper illustrates:
We can imagine a picture like this: Satan has a big sieve with jagged-edged wires forming a mesh with holes shaped like faithless men and women.  What he aims to do is throw people into this sieve and shake them around over these jagged edges until they are so torn and weak and desperate that they let go of their faith and fall through the sieve as faithless people, right into Satan's company.  Faith cannot fall through the mesh.  It's the wrong shape.  And so as long as the disciples hold to their faith, trusting the power and goodness of God for their hope, then they will not fall through the mesh into Satan's hands. (The Sifting of Simon Peter, April 26, 1981)
We get a clue what Satan was attacking by looking at Jesus' prayer "that your faith will not fail."  What Satan wants to destroy is Peter's faith.
However, the good news for Peter (and for us, Romans 8:34) is that Jesus was praying for him, actually had been praying for him.  And that made all the difference for Peter and will for us as well.
Peter did not realize how valuable he was to Jesus.  Jesus had been praying for him that his faith will not fail and that after he returned he would strengthen his brothers (would retain his leadership position).
And Jesus' prayer was answered.  Peter did fail, but his faith did not.  Earlier that night we see Peter's bravado and self-confidence on display when he would say in response to Jesus..
"Lord, I am ready to go with you both to prison and to death" (Luke 22:33)
It's almost as if Jesus was saying, "I don't need your prayers.  I'm perfectly capable of standing with you to the end."
Years later, when Peter would look back on God's work in his life, he wrote in chapter 1 of his first epistle:
6 In this [ultimate salvation] you rejoice, though now for a little while, if necessary, you have been grieved by various trials,7 so that the tested genuineness of your faith–more precious than gold that perishes though it is tested by fire–may be found to result in praise and glory and honor at the revelation of Jesus Christ.
"The tested genuineness of your faith" is what Peter experienced that night.  His bravado and self-confidence were shot to pieces, much dross was eliminated, but what was left was "more precious than gold," real faith, true faith.
What causes Peter's faith to be refined instead of destroyed and what ultimately made his leadership stronger?  Undoubtedly the pray of Jesus Christ.
Your pastor (me included) seldom realizes how vulnerable he is to Satan or how valuable he is to Jesus.  Won't you join Jesus in praying for your pastor?  His very life and leadership depend upon it.  Your pastor needs prayer partners.  Tell him you will be one.